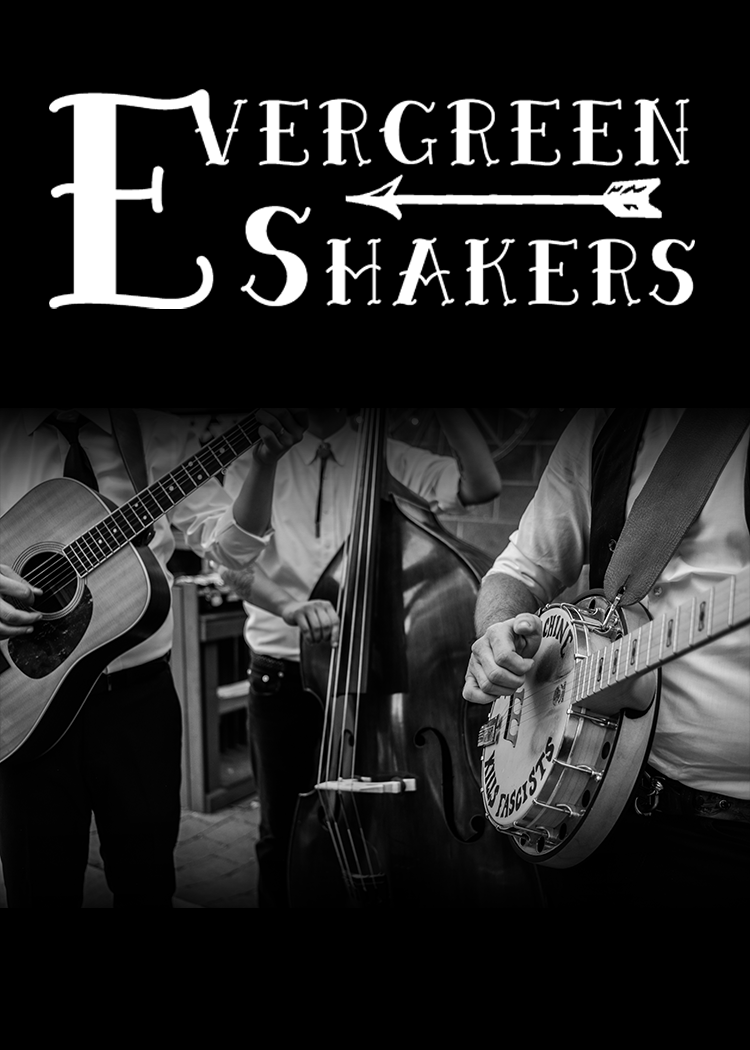 "I'm mean what else are you going to name a Northwest Bluegrass Band"
The name was inspired by an old Shaker church that happen to be near the campgrounds of the bluegrass festival Toddgrass. I then designed the logo to reflect the bands image. The design is simple, and easily transposed onto show flyers, stickers and anything else.
We had a wedding lined up at a farm in Cle Ellum, Washington. I worked with the photographer and explained what shots angles and lighting we were working for. Knowing we would use the pictures for our upcoming album I also coordinated our outfits in the style of old country singers,where each memeber had a slightly different take on the black and white attire.
Since no one buys CD's anymore...
After we finished recording and mixing our album we set up an album release party at Conor Byrne in Ballard. Our goal was to throw a memorable night that celebrated all we accomplished. Since no one buys CD's anymore, we created a little gift set. Included was a mason jar with an Evergreen Shakers label on it, an evergreen tree plantable sapling, an Evergreen Shakers Sticker, and a digital download code.
A video to commemorate the Evening
We hired a local videographer to capture the event. I later took the footage, edited it and put it to one of our songs.